Next classes will start on the 29th of October!
Smiths' Stained Glass Classes!
We will be starting new classes on October 29, 2018 and will last until Christmas. Classes are six weeks long and meet once per week
We will be closed from the 14th of October until the 24th of October and open for a limited time on Oct 25th only.
Choose the time that works best for you:
9 am to 12pm
1 pm to 4 pm
6 pm to 9 pm
Cost:
$100 for individuals
$190 for a couples
The first two lessons include:
A window glass lead came in a displayable panel
Upon completion of this panel, you may also complete an approximately 10 pieces stained glass. This is also done in lead came.
The materials for this second project is chargeable to you.
If time permits, a short lesson on the copper foil method can be done.
Students that wish to continue with more projects can do so by scheduling studio time at $15 per session. If you wish to continue at home, as many do, the tools and glass are available here!
Once you start, you just can't stop. Call, email or find your way to the Contact Us page of the website, and get ahold of us to let us know you're interested and get signed up! We look forward to hearing from you soon!
Smiths' Stained Glass
Smiths' Stained Glass has been the premier glass and glassmaking supplies provider for the city of Salinas, CA and the surrounding areas since 1979. We are a local, family-owned and operated business dedicated to providing our clients with exceptional service as well as high quality products.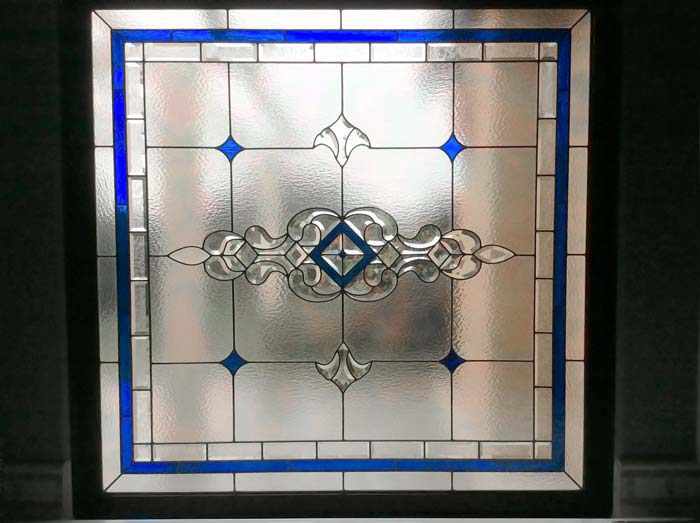 Custom Glass in Monterey County, CA
For over 35 years now, Smiths' Stained Glass has been a popular and respected source for elegant and high quality custom glass in Monterey County, CA. As a family owned and operated small business, we take pride in treating each customer like a member of the family. That means we always offer fair prices, quality work and exceptional customer service. Our family has been passionate about stained glass since we first visited a shop in San Diego County in the early 1970s, and we hope to continue sharing this passion with our customers for many more years to come.
Here at Smiths' Stained Glass, our experts specialize in a wide array of stained glass services for residential and commercial clients. Some of our most popular offered services include window treatments and window repair, and we also sell a wide selection of custom glass and supplies. We even provide lessons for customers curious about crafting their own stained glass. So if you are looking for a fun new hobby, a beautiful addition to your home or business or a new artistic experience, please visit or call Smiths' Stained Glass today. Here are just a few reasons why our customers trust us for the best stained glass in Monterey County, CA:
We are a local, family-owned and operated small business in Prunedale, CA.
We offer a wide range of stained glass products and services.
Our family has been serving the greater area since 1979.
We also provide stained glass classes for our valued customers.
Our prices are always competitive.
---